Age of Heroes
Peloponnese
---
Peloponnese

---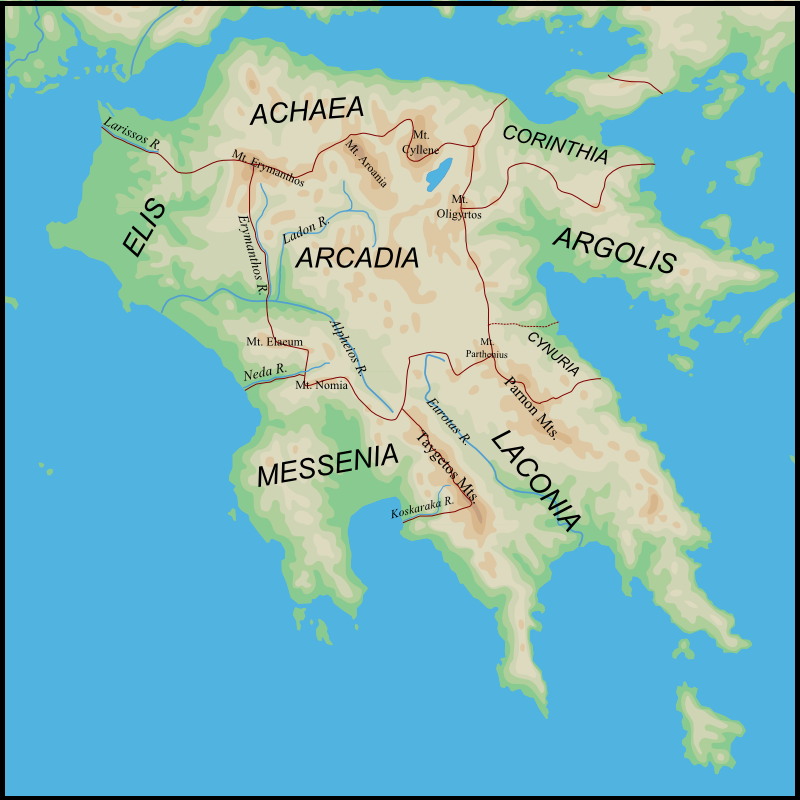 ---
The Peloponnese is a peninsula that covers an area of some 21,549.6 square kilometres (8,320.3 sq mi) and constitutes the southernmost part of mainland Greece. It has one land connection with the rest of Greece, a natural one at the Isthmus of Corinth.
The peninsula has a mountainous interior and deeply indented coasts. Mount Taygetus is its highest point, at 2,407 metres (7,897 ft). It possesses four south-pointing peninsulas, the Messenian, the Mani, the Cape Malea (also known as Epidaurus Limera), and the Argolid in the far northeast of the Peloponnese.
Two groups of islands lie off the Peloponnesian coast: the Argo-Saronic Islands to the east, and the Ionian to the west. The island of Kythera, off the Epidaurus Limera peninsula to the south of the Peloponnese, is considered to be part of the Ionian Islands.
---
---
The Mycenaean civilization, mainland Greece's (and Europe's) first major civilization, dominated the Peloponnese in the Bronze Age from its stronghold at Mycenae in the north-east of the peninsula. The Mycenean civilization collapsed suddenly at the end of the 2nd millennium BC. Archeological research has found that many of its cities and palaces show signs of destruction. The subsequent period, known as the Greek Dark Ages, is marked by an absence of written records.
In 776 BC, the first Olympic Games were held at Olympia, and this date is sometimes used to denote the beginning of the classical period of Greek antiquity. During classical antiquity, the Peloponnese was at the heart of the affairs of ancient Greece, possessed some of its most powerful city-states, and was the location of some of its bloodiest battles. The major cities of Sparta, Corinth, and Argos were here, and was the homeland of the Peloponnesian League. Soldiers from the peninsula fought in the Persian Wars and was the scene of the Peloponnesian War of 431 BC-404 BC.
---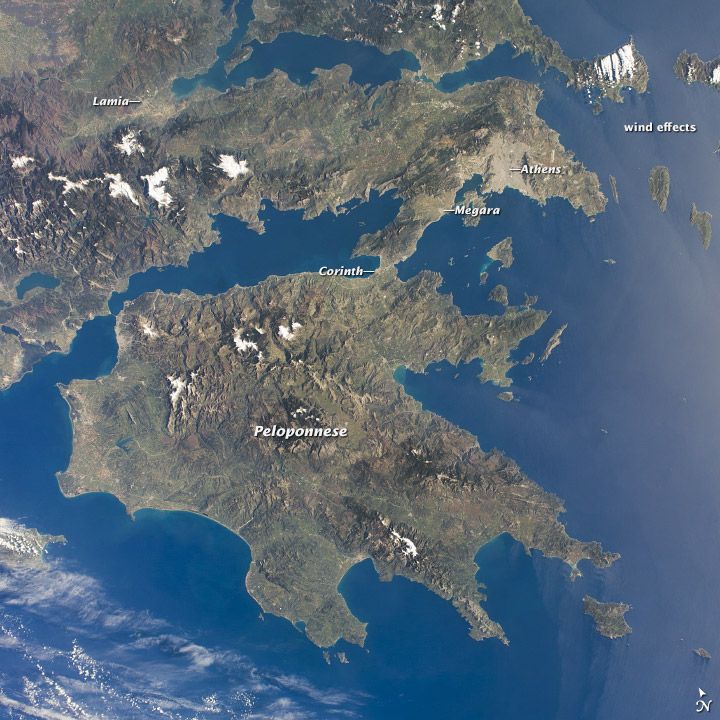 ---